Your HVAC system keeps your home comfortable all year round. But when it comes to comfort, there's more to consider than just temperature. Your heating and cooling system can purify your home's airflow, fine-tune its humidity levels and more.
By understanding its primary components, you can better understand how your HVAC system operates. Review our
HVAC Terms
to get to know these components, how they can improve your home comfort and how they can add to your home's value.
First, let's check out the different types of heating and cooling systems.
Types of HVAC Systems
The configuration of your home's ductwork and type of energy supply determine the type of HVAC system your home can accommodate. Each system usually includes either a furnace or electric heat pump that provides heated air, an air conditioner that delivers cooled air, ductwork to allow warm and cool air to move throughout your home and a thermostat to control system functions.

What makes each system different is how this equipment operates together. Residential heating and cooling is usually grouped into one of the system types listed below.
Heating and Air Conditioning Split System
A split system includes an air conditioning unit or heat pump installed outside your home and a furnace or air handler installed inside. A mechanical blower forces heated or cooled air through the ductwork. Your thermostat controls this conditioned air that moves through the ducts.
Hybrid Heat Pump HVAC System
An electric heat pump and a furnace are used in tandem in a hybrid heat pump system. When it's cold outside, the furnace heats your home. The heat pump acts as an efficient, additional heat source during milder weather and provides cool air when it's warm. Your thermostat controls the flow between components.
Duct Free Mini Split HVAC System
Some homes don't have ductwork or have ductwork that becomes an obstacle. A duct-free, mini-split system is ideal for older homes or single rooms like attics and garages that lack proper ductwork.

Since one unit will usually manage the comfort of a single room or zone in your home, duct-free, mini-split units are installed directly into home areas that need to be heated and cooled. Where the unit is installed depends on your home and the system's capabilities. Units can be mounted on the wall, ceiling, floor or, in some instances, ducting can be incorporated to provide multi-zoned comfort from a single unit.
Packaged Heating and Air Conditioning System
Compact and efficient, residential packaged HVAC systems contain all the components of a traditional, split HVAC system but fit into a single, outdoor unit. This system is perfect for homes without a basement or homes that require a rooftop solution.
Other Factors
Besides heating and cooling, there are other factors related to HVAC operation that can affect your utility bills and help determine your home's health and comfort.
Energy Efficiency
Determining the necessary system size for your home is an important step for achieving energy efficiency. Ratings like ENERGY STAR®, which was created by the U.S. Department of Energy (DOE) and the U.S. Environmental Protection Agency (EPA), can help you more easily identify efficient heating and cooling units. For HVAC systems, the label indicates products that save anywhere from 15% to 25% more energy than standard HVAC products.

HVAC products that are energy efficient are good for both the environment and for saving money on your utility bill. Our simple guide to HVAC energy savings helps explore this topic.
Indoor Air Quality
HVAC systems regulate and circulate airflow around homes. Improving indoor air quality (IAQ) in your home improves both your overall comfort and the healthiness of your home's air. Integrated IAQ products like ventilators, humidifiers, dehumidifiers and air cleaners can help offset the air quality challenges presented by pets and can help people who suffer from allergies and asthma. Integrated IAQ products can also help combat airborne viruses, bacteria or mold. Read more IAQ tips in our Tips to Improve Indoor Air Quality article.
Thermostats and Smart Home Controls
Your home thermostat controls your HVAC system. While all thermostats control indoor temperatures, some also integrate smart home features. Programmable thermostats improve your home's HVAC system efficiency, and Coleman® HVAC takes this further with integrated voice control using Amazon Alexa and remote access and monitoring via a smart device (including Apple Watch®) in our advanced communicating thermostats. Many of our thermostats can also send notifications to your HVAC dealer to help keep your home comfort system running smoothly.


If you're deciding whether to repair or replace your HVAC system, it's important to first understand how your home comfort system works. A Coleman® Certified Comfort Expert Contractor can help you find the perfect system. Find a Coleman® HVAC dealer nearby using our Dealer Locator.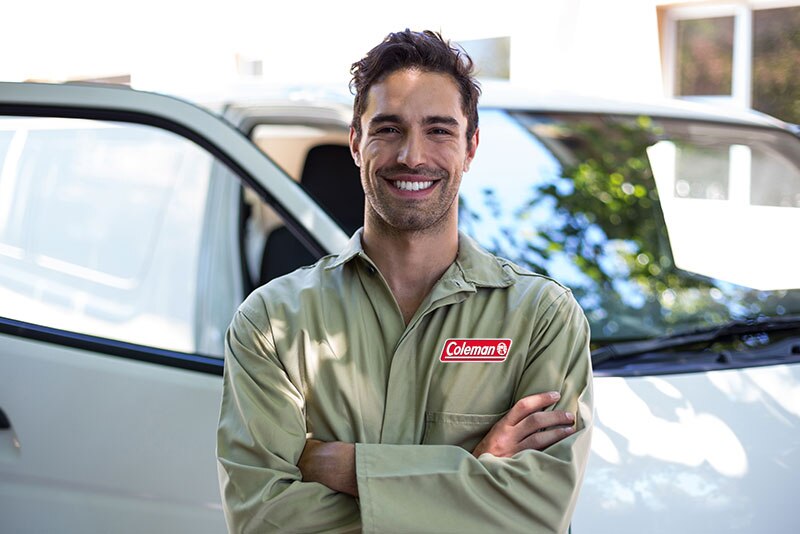 Speak with an Expert
Our Certified Comfort Experts are highly trained in home heating and cooling needs, and can provide you with a personalized solution that's right for your home.
Schedule a Home Consultation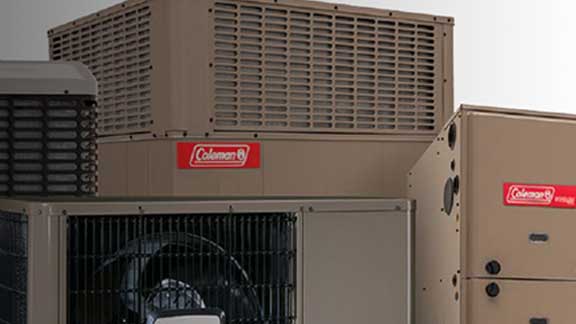 Learn common terms and their importance when it comes to your home's HVAC.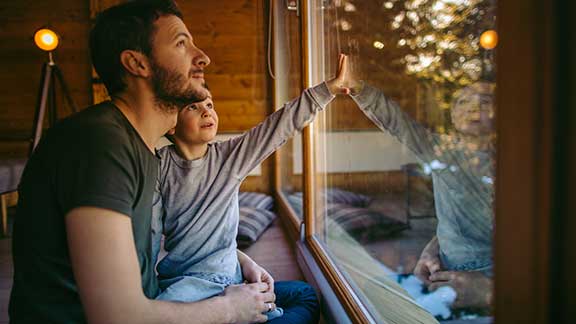 Air quality in the home is an important factor for comfort. Learn all about ways to boost your indoor air quality.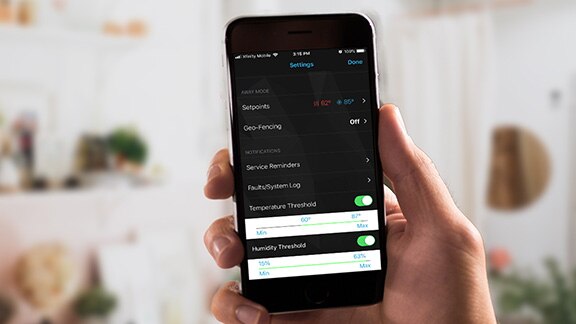 Learn about the various energy ratings and how they can help you create the perfect home comfort system.